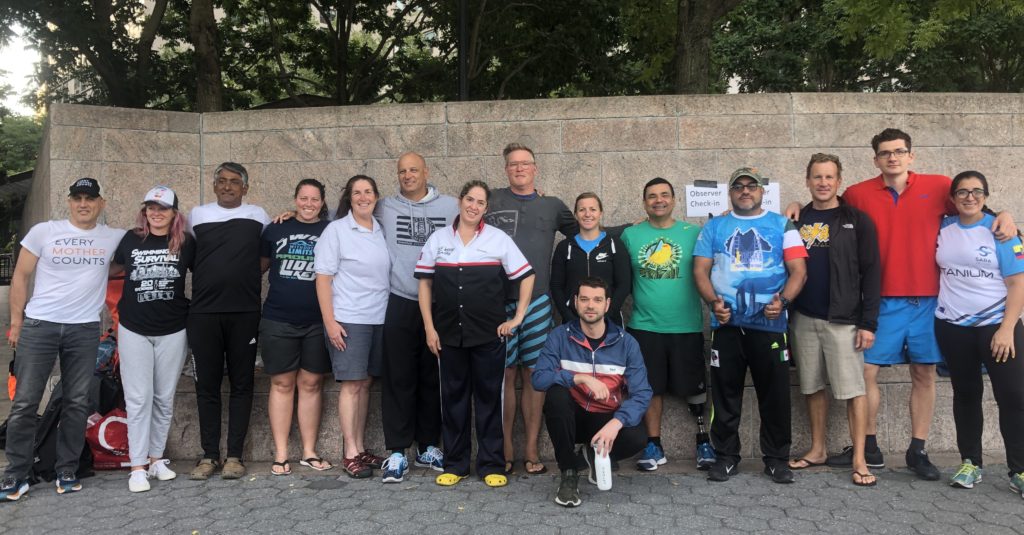 Please fill out this form if you are signing up to:
Support a swimmer as their crew person in a marathon swim
Be an official observer in a marathon swim
Be a swimmer support kayaker
If you are signing up for multiple roles, fill out this form once for for each role (i.e., one for all your boat observer requests, once for all your paddler requests, and once for all your crewing requests).
Boat observers and crew should be prepared to spend a full day on the water, generally on a boat open to the elements with no toilet. Paddlers should likewise be prepared to spend a full day on the water and should bring their own gear, though, in most cases, we can supply kayaks. We will confirm assignments and details as the dates approach and will also be offering trainings/refreshers for volunteers.
Event Calendar: For 2022 we will offer the 8 Bridges, 20 Bridges, and 40 Bridges marathon swim events. At this time we are also working on reinstating our mass participant events: 2 Bridges (Poughkeepsie, NY), Spuyten Duyvil 10K (Yonkers to Manhattan, NY), and Terry Laughlin Celebration Swim (Lake Minnewaska, Kerhonkson, NY).
2022 Event Dates:
8 Bridges Hudson River Swim (120 Mi) (Catskill/Hudson to New York)
Sunday, June 19 – Sunday, June 26; 7 swim days aka stages + 1 rest day
Volunteers can sign up for individual stages or the whole week.
20 Bridges Manhattan Island Circumnavigation (28.5 Mi)
Each swim window will include two or three swimmers per day, each with their own escort boat, observer, and paddler. Volunteers can request to participate on any date(s) within each window.
Window 1: Tuesday, June 14-Friday, June 17
Window 2: Thursday, July 14-Monday, July 18
Window 3: Friday, August 12-Tuesday, August 16
Window 4: Sunday, August 28-Thursday, September 1
Window 5: Sunday, September 11-Tuesday, September 13
Window 6: Friday, October 7-Wednesday, October 12
40 Bridges Manhattan Island Double Circumnavigation (57 Mi)
Up to three swimmers at a time, with a change in support personnel before the second lap. Volunteers can request either the first day/lap or the second. As this swim can take more than 24 hours, a significant portion takes place at night.
40 Bridges 1: July 12-13
40 Bridges 2: August 10-11
Ederle-Burke Swim (16.1 Mi) (Manhattan to Sandy Hook)
Subject to interest, we will host two or three swimmers at a time. Participants needing to return to Manhattan will be dropped off at the Seastreak Ferry in New Jersey after the swim.
Date(s) TBD based on swimmer interest.