---
---
Details
January 10, 2022: Applications open.
January 31, 2022: First round of dates assigned.
February 14, 2022: Deposit due (USD $500).
April 15, 2022: Full entry fees due.*
May 1, 2022: Crew registration deadline.
*The planning process imposes considerable expense to NYOW. Therefore, we are unable to issue refunds of a $500 deposit due to cancellation for any reason.
Swim dates: This swim is offered by request. Please submit a registration form indicating your preferences, being mindful to avoid other dates already listed on NYOW's calendar. We will follow up with you to set a date.
Location: Battery Park, NY, to Sandy Hook, NJ
Distance: 16.1 miles
Water Temperature: Historically this event has taken place in the fall, with water temperatures of 60 to 68˚F.
Number of participants: This event is run on the "quiet swim" model with two or three swimmers per date.
---
Pricing
The cost for the Ederle-Burke Swim is $3,000 per solo; $1,700 per swimmer (2 swimmers) tandem. The price is the same for the "reverse" (i.e., north-bound) direction.
Entry fees include a designated support boat, kayak/kayaker, observer, and GPS tracking. Swimmers are requested to bring one or two (max.) crew persons older than 16 years to support them from their escort boat. After the swim finish in Sandy Hook, participants needing return transportation to Manhattan will be taken to the Seastreak ferry terminal in Atlantic Highlands, NJ. Operation expenses have increased considerably this season. This is reflected by the higher entry fees.
*The planning process imposes considerable expense to NYOW. Therefore, we are unable to issue refunds of a $500 deposit due to cancellation for any reason.
---
Withdrawal Policy:
* Withdrawal before April 15: swimmer gets a full refund minus a $500 processing fee.
* Withdrawal after April 15: If their swim spot can be filled, swimmer will be refunded entire fee minus $750. However, if their swim spot cannot be filled the swimmer will not be refunded.
* Withdrawal 14 days prior to event day: No refunds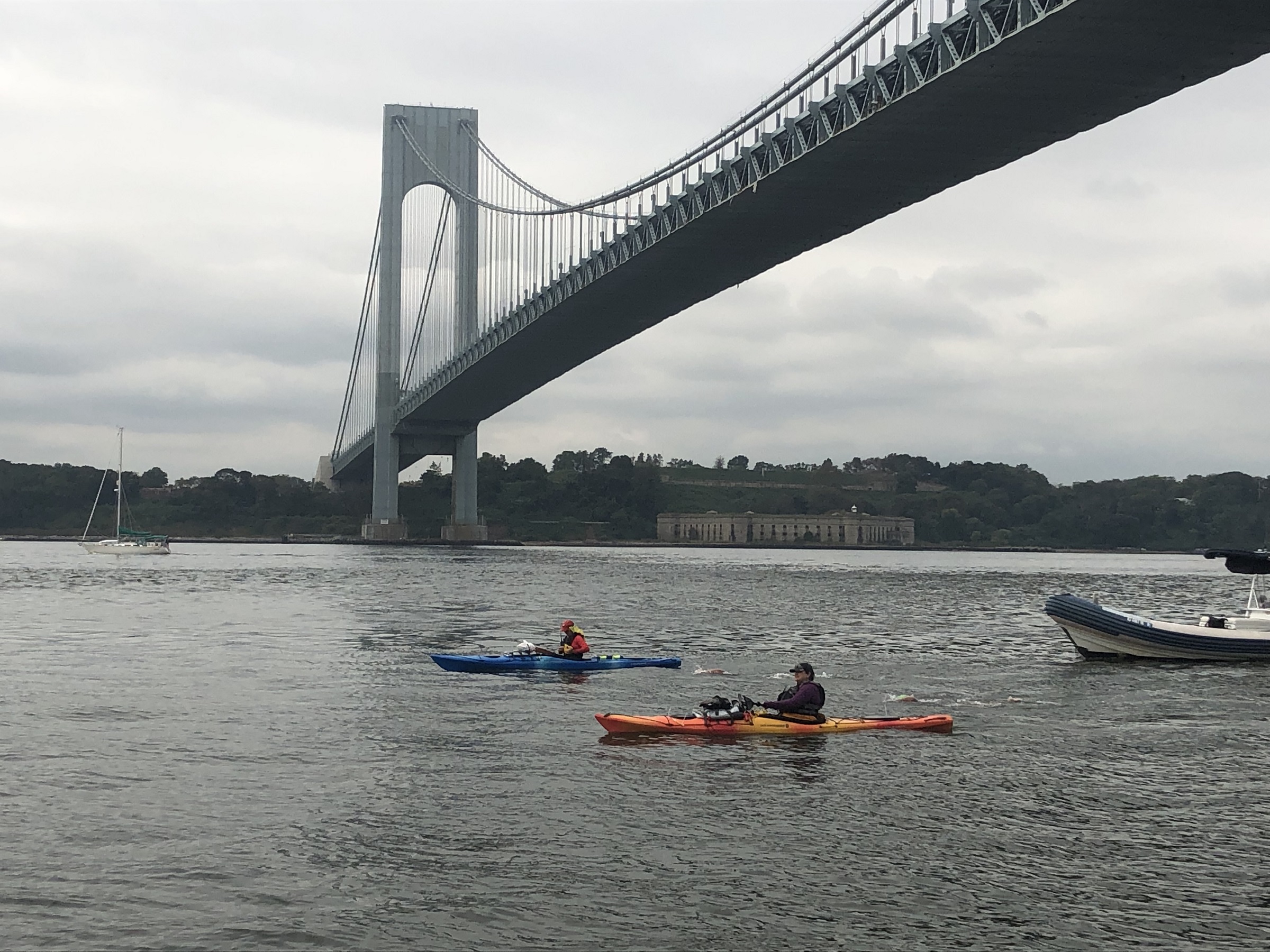 About: This is a 16.1-mile swim from Battery Park in New York City to Sandy Hook, New Jersey. Swimmers will enter the water at the Battery, swim into Buttermilk Channel around Governors Island, through the Narrows, and out of the Lower Bay towards Sandy Hook. Points of interest include the Statue of Liberty, Ellis Island, Governors Island, the Verrazano-Narrows Bridge, and Romer Shoal Lighthouse.
The swim is named for two pioneering women in the sport of marathon swimming. Gertrude "Trudy" Ederle swam this course in 1925 in 7 hours and 11 minutes. According to family lore, her nephew Bob described this swim as a "midnight frolic," and a "warm-up" for her swim across the English Channel. The following year, Ederle became the first woman to swim the English Channel on August 6, 1926 in 14 hours and 36 minutes.
Eighty-five years later, an energetic teacher named Eileen Burke jumped into the water off Battery Park on a raw October morning, and stood on the shores of Sandy Hook 5 hours and 45 minutes later. Eileen was drawn to this swim's history, the challenge of swimming such a distance in October, and like Trudy Ederle, use it to train for the channel. While Eileen didn't make it to the shores of France in 2012, she harnessed the disappointment to become the first woman to swim the 20-mile P2P swim across Cape Cod Bay.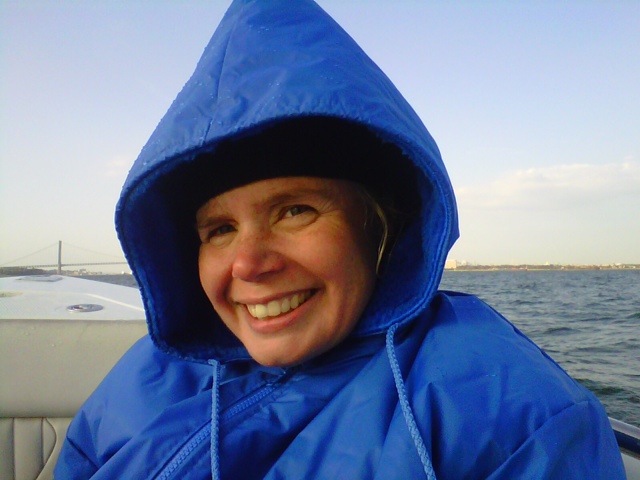 In 2013, Eileen was diagnosed with pancreatic cancer. She did not let the pain of chemotherapy get in the way of her dedication to her family and the open water community. She participated in a relay swim around Manhattan with her swimming partner and friend Mo Siegel in 2014, served on the board of the Coney Island Brighton Beach Open Water Swimmers (CIBBOWS), and was a constant volunteer and smiling face at CIBBOWS and NYC Swim events.
On October 3, 2015, Eileen passed away peacefully at home, leaving behind her beloved husband David, a daughter Ann Marie, and a large hole in the open water swimming community. We hope that this swim will continue to serve her legacy as a friend and mentor to all swimmers.
Qualifying Swim: Entrants are required to do a four hour qualifying swim in waters of 62˚F/16.67˚C. Download qualifying swim log at this link.
Map: download PDF of Map