Why?
We can't think of a single person who has had a more positive impact on swimming for sport and recreation than Terry. Lake Minnewaska, his most frequent jaunt, appeared often on his blog and for many of the members of the Minnewaska Distance Swimmers Association, Terry's enthusiasm and generosity inspired a deeper (the pun!) relationship with open water.
Where?
Lake Minnewaska, Minnewaska State Park Preserve
When?
Saturday June 9, 2018
Time
10:00 AM – 1:00 PM
Course Description & Map
A 0.75 mile triangular course starting and finishing at the main Minnewaska beach area. Orange buoys will mark the corners/turns.
This is a non-competitive swimming event; participants will have the option to swim as many loops as they like/can within the three hour window.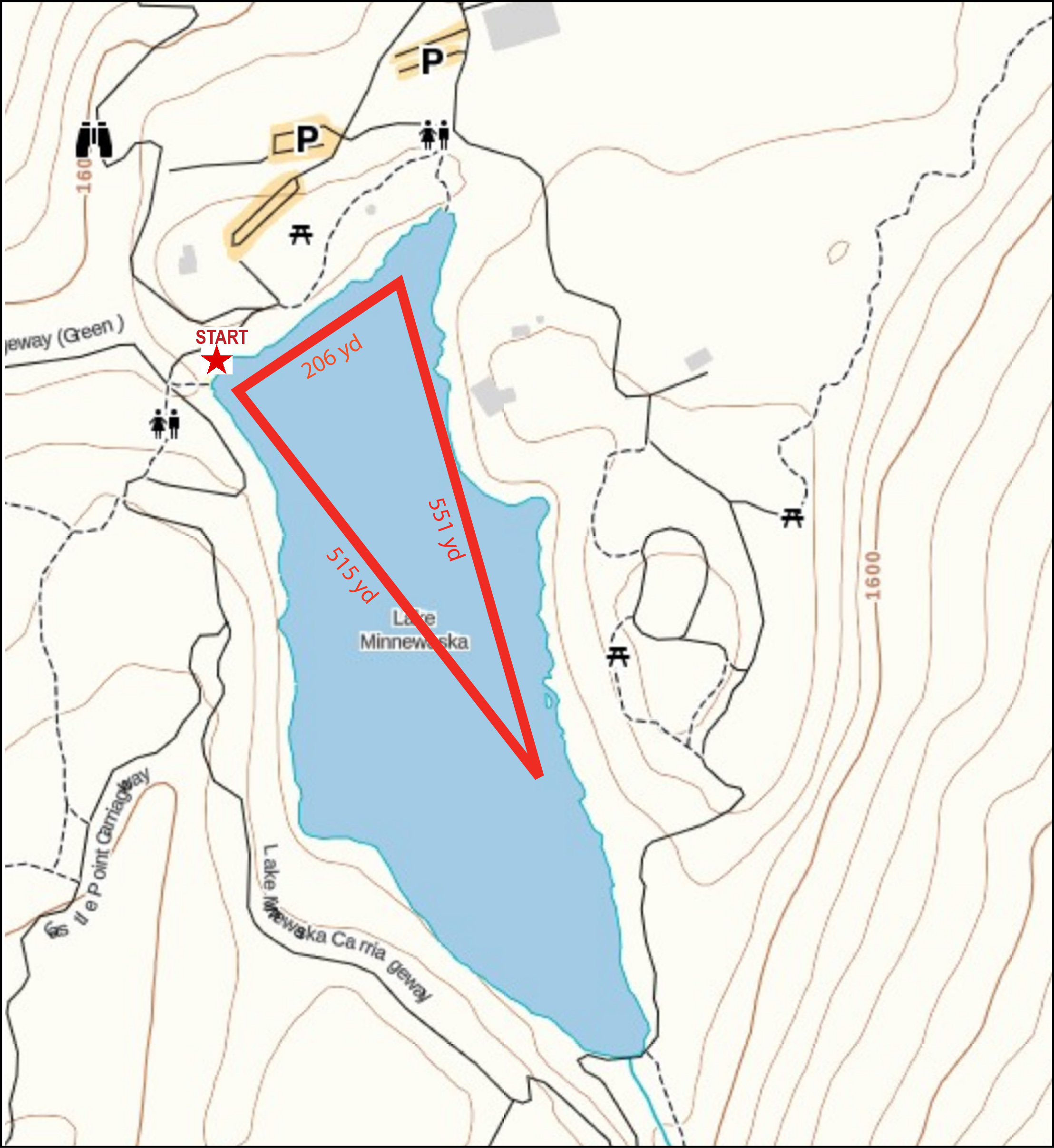 Safety
Swimmers will each wear a safety buoy provided by NYOW. The buoy is included in the entry fee.
Kayakers and lifeguards will patrol the course.
Three evacuation points are located near each of the turns, and will be staffed with safety personnel.
Fee
The entry fee is $45 per swimmer.
Entries close on Friday June 8, 9AM. There is no event day entry.
Park entry fee ($10 per vehicle) is not included in event entry fee. We encourage you to car pool with others.
Event Day
Swimmer check-in is from 9 AM to 9:45 AM. You cannot check-in after the event starts at 10 AM.
Maximum number of entrants
175 people
Other
There are plenty of other activities available, so bring family/friends who might like to hike or mountain bike on the miles of carriage roads and trails. Spend the weekend in the Mid Hudson Valley!