For information about the 2019 Governors Island Swim, please visit our friends at CIBBOWS.  
About: NYOW hosted the iconic Governors Island Swim in 2017. This 2.0 mile swim provided magnificent views of lower Manhattan- The Statue of Liberty, Freedom Tower, and Brooklyn Bridge- and the unique opportunity to jump into the water from the decks of a New York Water Taxi.  Swimmers started at Castle Williams, swam counter clockwise around Governors Island, and ended at Pier 101.  Since 2018, the event has been hosted by The Coney Island Brighton Beach Open Water Swimmers (CIBBOWS).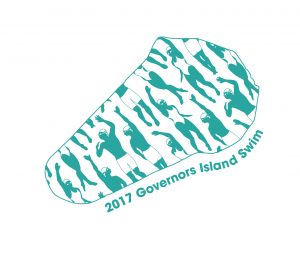 The Native Americans in the Manhattan region referred to the Governors Island as Paggank or "nut island." The island was ideal for defending New York Harbor during times of war, was used as a platform to fire on British ships during the American Revolution, and served as a Confederate prisoner of war camp during the Civil War. Today, it is a designated historic district, and is open to the public for recreation from May-October.
2017 Results (link:  http://www.racetecresults.com/results.aspx?CId=17063&RId=96)
About Governors Island  (link:  https://govisland.com/things-to-do)